Lisa Shipley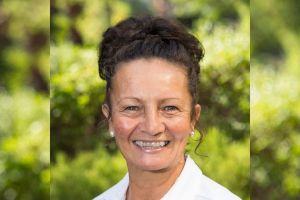 2019 Fellow
Lisa Shipley is a Kamilaroi woman from North West NSW, and passionate about health, education and equitable access for rural Aboriginal and Torres Strait Islander people.
Lisa lectures in Aboriginal and Torres Strait Islander Health at the School of Rural Medicine (SRM), University of New England. Lisa's role also includes managing and supporting the recruitment and retention of Aboriginal and Torres Strait Islander students within the SRM through strategies under the Kruki Project. She is undertaking a MPhil, researching aspects of ageing for Aboriginal people in rural NSW. Lisa is passionate about ensuring the cultural safety and wellbeing of Elders, and importantly recording and preserving cultural knowledge and oral histories.
Through her role as a Director with the National Rural Women's Coalition (NRWC), Lisa strongly advocated for the rights of rural women particularly Kamilaroi women. She coordinated women's gatherings to inform government and policies relating to Aboriginal women in her area.
Lisa has attended the United Nations Commission on the Status of Women as a delegate of the NRWC (2018) and as a delegate of the National Aboriginal and Torres Strait Women's Alliance (2013).
Qualifications
Diploma Aboriginal and Torres Strait Islander Education, Australian Catholic University
Bachelor of Education, Australian Catholic University
Professional Certificate in Indigenous Research, Melbourne University
Company Directors Course (Not For Profit), Australian Institute of Company Directors (AICD)
Summer Internship for Indigenous People in Genomics, Deakin University